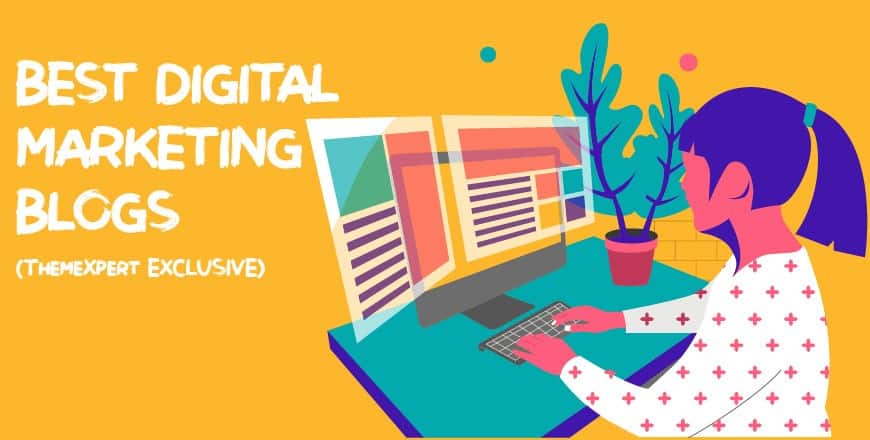 Unfortunately, you can't just get a degree in content marketing and stop learning about it for the rest of your career. But you likely figured that out as soon as you got your first job.
The field changes much too quickly, from what grabs audiences' attention, to the words your customers use, and how you need to reach them. This is only compounded when you're forced to deal with new technologies like augmented reality or voice assistants popping up, or social networks continuously changing their algorithms.
It takes a conscious and consistent effort to stay up-to-date on digital marketing strategy. Not only do you need to be aware of the latest trends, but you need to understand them well enough to evaluate them for your brand.
For example, when a new social network, search engine, content format or app starts trending, it wouldn't be strategic to just jump on the bandwagon. You'll need to understand the trend itself, whether your target customers care about it, and if so, how you can leverage it in your marketing strategy.
Following the top marketing blogs not only keeps you informed, but also inspired as you can watch what they do best in their own marketing and content. So let's take a look at our own favorite marketing blogs and some of the most successful and distinctive strategies behind them.
Marketing tips galore!
1. Moz
Moz has been a leader and resource for learning about SEO tips for over a decade, starting with co-founder Rand Fishkin publishing the SEOmoz blog himself as he figured SEO and blogging out. As the company has grown, so have the resources it churns out.
Their blog is the hub of it all, from their infamous Beginner's Guide to SEO to the hundreds of Whiteboard Friday video tutorials that made Fishkin's signature mustache so recognizable to marketers all over the world. Moz has never been afraid to experiment with different content types, showing in addition to telling visitors how great content can power marketing blogs – and software companies.
Speaking of those Whiteboard Friday videos, which are now hosted on a rotation, they might just be the best-ever example of an online marketing blog doing video marketing. Its focus is all on in-depth, high-quality content and search engine analysis, just like with written forms.
While the production quality, effects and facial hair have gotten more advanced over the years, they've never relied on fancy technology, two things which intimidate so many marketers and hold them back from getting started with video.
2. Smarp
Smarp's blog about employee advocacy is an excellent resource for digging deep into the marketing mindset and fostering an engaged and aligned culture across your organization.
When it comes to social media reach with a human touch, your organization's biggest opportunities may be unlocked when your employees are involved, so improving employee advocacy and company culture is something all marketing departments should have a hand in.
You'll find a lot of Smarp blog posts about bigger-picture thinking, mindset and company culture – and how those topics tie into marketing and growth. For example, this guide to fostering upward communication in an organization may have an "X number of ways" headline, but it's far from a shallow tutorial. Their in-house writers are sharp, while compelling guest authors have included the likes of influencer marketing thought leader Shane Barker, Social Media Marketing World presenter Ben Beck, former Search Engine Journal lead editor Kelsey Jones and lead nurture expert Lilach Bullock.
Follow the Smarp blog not just to change your own way of thinking about marketing and company culture, but to be inspired to create higher level content of your own.
3. Content Marketing Institute
Content Marketing Institute is a publishing powerhouse, taking advantage of a large contributor network to cover every nook and cranny of the content marketing profession and the related fields it overlaps with.
Because they cover the content marketing profession so fully, they branch out and add variety to their content in ways other than changing topics. Often, CMI lands surprising keynote speakers (Mark Hamill, Tina Fey, Joseph Gordon-Levitt) for its in-person events, so some of the most eye-opening blog posts on the blog in recent years have been recaps of their presentations.
Overall, this blog is the gold standard for the industry, sharing a great mix of evergreen, strategy-focused information like insight on developing buyer personas and copywriting techniques. But that's also balanced with more timely information like tool recommendations and advice for contending with GDPR.
4. Orbit Media
Orbit Media Studios is a web design and development studio that, partnered with their results-driven marketing blog, can assist with any area of your company's digital footprint across your website and more. From designing a strategic website that works as a conversion rate machine, to marketing it and measuring your results, Orbit has a fantastic team and guest blogger roster doling out advice.
Led by Andy Crestodina and Amanda Gant, the Orbit blog's focus on design, UX and web analytics within the world of content marketing is a much-needed voice reminding marketers of the parts of our work that go beyond words and content.
Their annual blogger survey is also a must-read for anyone working as or with content creators in their business, and it doubles as a case study about the power of original research and data in establishing authority, links and an audience.
5. eMarketer
Simply put, if you're not following eMarketer on a daily basis, you're missing out on one of the best marketing blogs available online. Chock-full of insights, data, predictions and all other sorts of helpful content, eMarkter deserves a place in your browser bookmarks.
If you need to find out what trends are happening in ecommerce, mobile purchasing, social engagement or B2B marketing — just head over to eMarketer. Each blog post is just about guaranteed to come with some visual representation of the data, which helps improve comprehension.
And it's not only blogs, eMarketer also has podcasts, roundups, videos and webinars you can leverage to keep pace with the rapidly changing online and content marketing worlds.
6. Kajabi
As digital marketers, we're often forced to quickly become strong content creators. However, if your blog is relegated to free information that you use strictly for onboarding audience members into your funnel, then you're limiting what your content can do for your business. Enter the growing industry of "knowledge commerce," as Kajabi calls it; their blog is dedicated to this space.
Digital products like workshops, courses and membership sites have become popular among entrepreneurs with strong personal brands and businesses with potent content teams. This collateral represents an opportunity to monetize digital marketing strategy in ways other than moving the target audience through the company's main sales funnel. As Joe Pulizzi and Robert Rose of the aforementioned CMI have posited in their book Killing Marketing, introducing products like these to your business model gives you the opportunity to operate marketing as a profit center.
But as many marketers learn the hard way, marketing an information product will be a new challenge. If you decide to incorporate one into your own customer journey, be sure to follow Kajabi to make sure you do your customers right by it.
They share in-depth content on all aspects of this business model, from user-generated content like interviews to strategy tutorials.
7. HubSpot
It would almost seem remiss not to mention HubSpot's marketing blog on this list, as so many modern marketers have taught themselves inbound and digital marketing strategy through HubSpot. Between their years of daily blog content on all things marketing, hundreds of downloadable resources, free tools, and their free marketing courses and certifications, they practically provide an entire curriculum for their target audience and customers.
So many marketers have learned from HubSpot's various resources over the years that the principles behind the company's "inbound methodology" model has become the standard for contemporary marketing. HubSpot is also an example of marketing automation done right in so many ways.
While not every piece of blog content is directly related to their product (for example, this amazingly useful guide to Microsoft Excel), every piece hits on the pain points of their audience. They spend much more time than most marketing blogs covering things like tech trends and marketing news, along with general business advice.
For example, many HubSpot customers will use Excel for exporting and supplementing data from their HubSpot account. It's through advanced and personalized lead generation, qualification and nurturing that they can then funnel the right visitors to their marketing automation software. How can you go outside of your product's direct niche to find related topics and pain points your audience cares about?
8. Unbounce
Unbounce is another company whose resources go far beyond the blog where it's all centralized.
The company offers many powerful ways to help you improve your conversion rate optimization, from their blog posts to their free landing page analyzer, to their video webinars, virtual events and expert interviews.
They're definitely not afraid to experiment with new content marketing methods, scaling what works. For example, their webinars and virtual events grew a great reputation and community that has since evolved into an in-person conference.
9. Polymail
Polymail's blog doesn't publish as frequently as most of the other online marketing blogs on this list, but the resources they do publish are packed with information that's, once again, both helpful and inspiring to marketers and sales teams. It shows that when your quality is top notch, you don't need to publish every day.
As an email platform, the Y Combinator-backed company has insight (and the proprietary data to match) into a lot of business's email habits. On their blog they share data-packed reports answering questions we've all asked like, "How long do people take to respond to a business email?"
Using your own data like this is a great way to put a unique tilt on common topics like business email. Polymail helps both prospective and current users with content like this, not just by sharing raw data, but also by sharing proven and successful cold email sequences.
10. Neil Patel (formerly the Kissmetrics Blog)
As the founder of several tools for search engine marketers like Kissmetrics and Quick Sprout, Neil Patel doesn't just have his own experiences in marketing to learn from; he has that of thousands of other marketers. (Remember what we just talked about regarding customer insights!)
This blog reflects Patel's wide breadth of experience, making it a hub you can find helpful whether you specialize in creating content or analyzing marketing data. Content created for his different businesses, such as the above software companies and his podcast and YouTube channel, are all centralized and brought together on his own site. So in addition to covering a variety of topics, he has a range of content formats available for whatever your preference may be.
What's more, Patel is currently in the midst of an acquisition spree. Just months after he bought, rebranded and relaunched the Ubersuggest SEO tool on his own domain, he repeated the trick with the Kissmetrics blog, which, until earlier this summer, was one of the most authoritative marketing publications on the web. Even Patel's post about his Kissmetrics purchase – which, interestingly, excluded the Kissmetrics analytics tool – makes for a captivating read.
Scrolling through, make sure to take note of how many different types of content creation and curation Patel participates in. Besides written blog articles, podcasts and YouTube videos, his blog curates visual how-to tutorials, infographics, quotes and statistics, and examples of successful marketing. There's something for everyone in his target audience, no matter how they like to consume content and what level of expertise they have.
11. Leanplum
Most digital marketing blogs focus on things like email marketing, blogging and social media. But with how much mobile has taken over digital, it's a surprise there aren't more mobile marketing blogs. This makes us appreciate Leanplum all the more, with its focus on mobile marketing with a dash of email.
Leanplum is committed to exploring new marketing trends and channels, from mobile optimization of email and UX teardowns of popular mobile apps, to developing strategies for push notifications and emerging marketing tech to pay attention to.
Leanplum doesn't shy away from topics that aren't already evergreen per se, clearly confident enough in the company's business model and product to know that these posts will have staying power. They may not invest as much in covering topics people have been talking about for years already, but we'll need mobile marketing resources for years to come.
12. Social Media Examiner
The social media landscape seems to change every minute. Thankfully, there's the Social Media Examiner weekly news page for keeping you up to date on the latest in Facebook marketing, Twitter ads and everything else to do with the jungle that is social media.
If you need to read up on the latest algorithm changes, this blog will have the intel you need to potentially adjust your marketing strategies or SEO. While the weekly news updates are a hugely valuable resource, Social Media Examiner also has a number of other engaging resources to up your social media marketing game.
13. The Content Marketer
If we could humbly throw our hat in the ring, Brafton's content marketing blog is a resource-rich content marketing blog that delves into a diverse array of marketing topics. Whether you're a B2C or B2B marketer, we've got the insights that can help you craft more relevant content and high-performing campaigns.
Need some inspo for developing collateral? We've got you covered. What about the process for reoptimizing existing content? Here's a step-by-step guide.
Fill your feed
Whether you stick with the above blogs, or go on a following spree, start building a portfolio of go-to RSS feeds or a Twitter list of your own favorite marketing resources. Blogs are one of the easiest ways to gain actionable insights and to learn consistently, and there's no excuse for not keeping up – especially now that you know who to start with.
["source=brafton"]